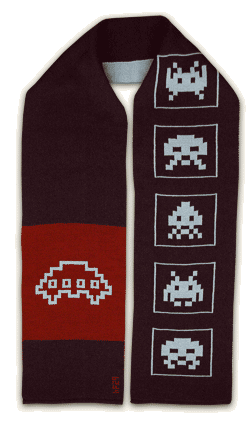 The market is awash with gaming-related t- and sweatshirts (with varying quality), but when it comes to surviving the minus 40 winters that the north of Sweden can offer, then there is very, very little in the way of showing your allegiance without freezing your nuts off.
Today I was browsing one of my favourite games-blogs, Wonderland, when I saw an entry that immediately melted my heart. A company called "bits2die4" is selling a range of scarves, all with 70s and 80s style gaming motifs.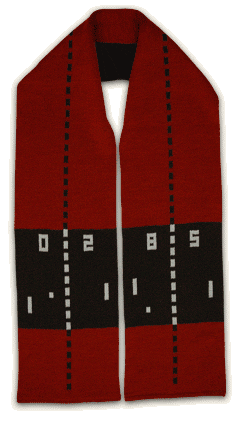 Of the five styles being sold, I should like the Space Invaders, Pong and Scramble versions. Space Invaders and Pong are well-known classics of their time, and I have very special memories of playing Scramble in Bournemouth when I had just become a teenager. I have a feeling I played most in the back section of a chip shop, where both Scramble and Space Invaders stole a fair bit of my free-time and a lot of my pocket money.
These scarves ooze style, and the only thing preventing me from fetching my credit-card right now is that they are made of wool. I may find myself wrestling with my vegan conscience over this one, and I wouldn't be surprised if I were to let slip my ideology just to own these little chappies.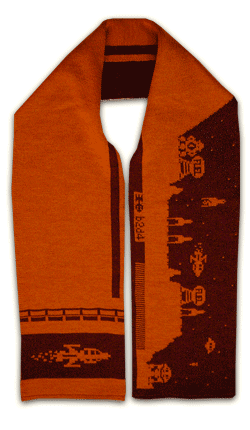 I suppose I could live easier if, say, I received them (notice the plurality) as a Christmas or birthday present. I'm not saying this would be acceptable (it would, though), and I really hope that I don't get them some time in the near future.
Let's just hope that no-one evil reads this who wishes me to look wicked and feel shit.